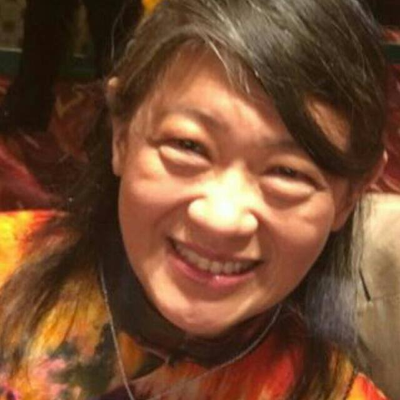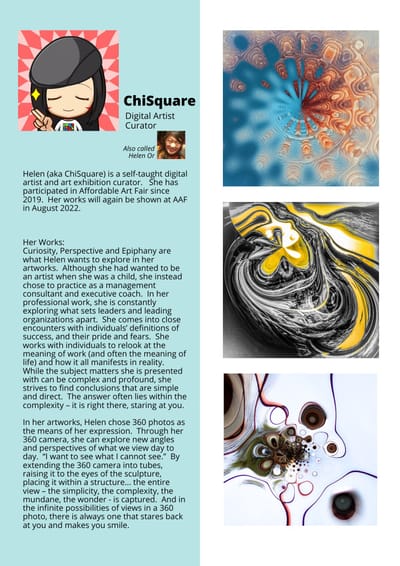 Helen Or is the Principal Consultant and Foresight Practitioner at Explorer Futures Lab. She is a Strategy Consultant and Executive Coach for over 25 years. She has led over 50 transformational strategy projects and leadership development projects throughout Asia, including Greater China, Japan, Korea, Southeast Asia, India and Australia.
Helen works extensively with her clients in generating foresights through scenario planning and developing practical strategy that gain consensus among the executive team. She works with executives to develop individuals and teams who are creative, agile, resilient and future-oriented.
Helen is also an Artist and a Curator. Her most recent project is the HK Move On Mural Art x NFT project where she coordinated over 20 artists to paint the walls of 33 schools in Hong Kong.
www.hkmoveon.io
Helen also painted the walls of two schools under the name of ChiSquare.
Before Helen runs her own consulting and coaching practice, she worked as management consultant and executive search consultant at Booz Allen Hamilton for 8 years and Spencer Stuart Associates for 3years. She holds a B.Sc in Computer Science and Information Systems from the National University of Singapore (1990) and an MBA from INSEAD, France (1994). She speaks fluent English, Mandarin and Cantonese. She has obtained her Certificate in Foresight Essentials by Institute for The Future in 2020.